We Are Open
During this time of national crisis, Pioneer Valley Arms is committed to supporting our Second Amendment rights, while also implementing measures to help ensure the health and safety of our community. Please visit https://pioneervalleyarms.com/covid-19-policies/ for details on these current policies.
If you have any questions regarding these temporary measures, please email us at info@pioneervalleyarms.com.
Thank you for your continued patronage. We look forward to seeing you soon!
SIG SAUER® P320® M18

$625
The M18 was recently issued to all branches of the U.S. Military and was chosen as the official sidearm of the U.S. Marine Corps. The P320-M18 is the commercial version that brings the same unprecedented accuracy, extreme reliability and unmatched durability the military demands. Comes standard with SIGLITE front night sights, and a removable night sight rear plate. The slide is optic ready and directly compatible with the ROMEO1 PRO. Includes 3 magazines, for only $625.
SIG SAUER® P320 X-Five LEGION®
The P320 XFIVE Legion is the ultimate handgun for the serious shooter. The TXG tungsten-infused grip module reduces muzzle flip by up to 50%, and the skeletonized trigger will let you squeeze every ounce of accuracy out of the gun. With a removable magwell & grip weight, Romeo1PRO optic-ready slide, 5" bull barrel, and Dawson Precision® fiber optic adjustable sights, the P320 XFIVE Legion is way ahead of the competition. Prices too low to publish, stop by and check one out! Includes 3-10rd magazines.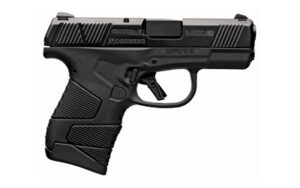 Mossberg® MC1sc® 9mm

$355
Combining optimal shootability with superior ergonomics, the MC1sc features an optimized grip angle for easier targeting, a flat-profile trigger for an improved pull, and an exclusive Safe Takedown System™: a design that does not require the user to pull the trigger during the disassembly process. Features a cross-bolt manual safety, and two magazines for $355.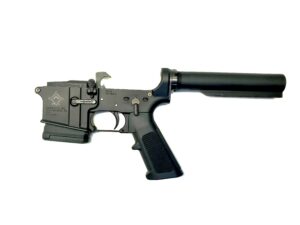 Diamondhead USA® DH-15 Fixed Mag Lower
$399
Diamondhead USA manufactures industry-leading products right here in western Massachusetts. The DH-15 Fixed Mag Lower is completely built with all necessary lower parts, with a Mil-Spec M4 receiver extension that is compatible with many stock and pistol brace options, and can be built into a Massachusetts-legal AR pistol or rifle. Compatible with many different AR-15 upper receiver receivers in a variety of calibers, including .223 Rem, 5.56×45 NATO, .300 AAC Blackout, and many more. Get yours for only $399.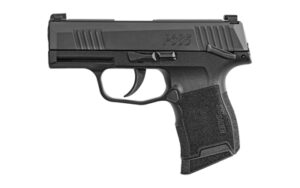 Sig Sauer® P365® MA Compliant
$525
The long-awaited micro compact is now Massachusetts compliant!  Lightweight and easy to conceal, the P365 is chambered in 9mm and is rated for +P ammunition. Included standard are XRAY3 Day/Night sights, a 10-round flush fit magazine, a 10-round extended magazine, and manual thumb safety. $525, and selling fast. Stop by and grab one today!